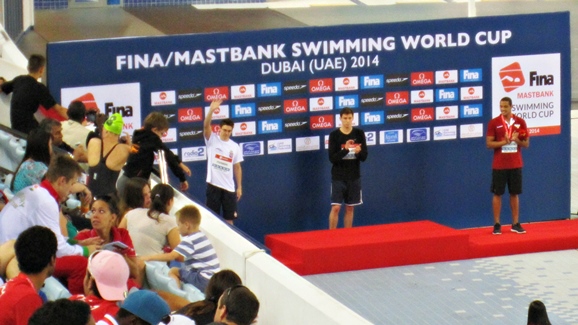 1st September 2014
Best Serbian swimmer Velimir Stjepanovic won silver medal at Dubai FINA World Cup in 400m freestyle and has improved the new state record for two seconds, just few days after he had previously set it in Doha, Qatar. Stjepanovic swam 400m in 3:38,32.
And just like in Qatar, the gold medal slipped through his fingers, as Australian Thomas Fraser Holmes, the new Commonwealth and Pan Pacific champion, was 1/10of the second faster. Serbian swimmer Stefan Sorak ended up at the sixth place with the result 3:43,27.
Our contestants are facing new exciting challenges today, while Stjepanovic will give his best to win the world gold in 200m freestye.