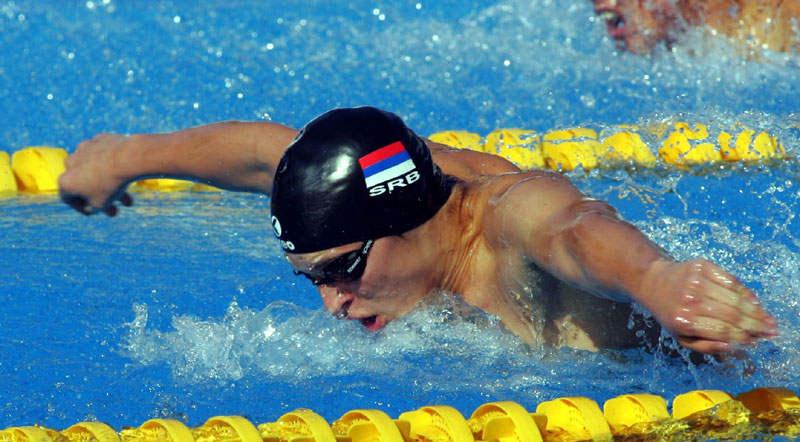 26th August 2014
The newly crowned European men's 200 metre freestyle champion, Dubai based Serbian Velimir Stjepanovic is heading for the world gold at FINA Swimming World Cup which will be held at the Hamdan Sports Complex on August 31 to September 1.
Serbia has yet three more talented and promising swimmers to defend its colors at the World FINA Cup Aron Sinkovic, Stefan Sorak and Boris Stojanovic, which is a further step for Serbia towards the swimming world top.
FINA Swimming World Cup is a great challenge for Stjepanovic since he will go head-to-head with newly crowned Commonwealth and European men's 200-metre freestyle champion Thomas Fraser-Holmes. Public in UAE is eager for the World Cup to start, since spectacle is guaranteed.
The Swimmimg World Cup is contested in a 25m pool and sees both men and women vying for prize money in each of the 36 events. The overall men's and women's series winner also receives USD 100,000. Over 150 of the world's best swimmers representing 37 countries will arrive in Dubai this week.