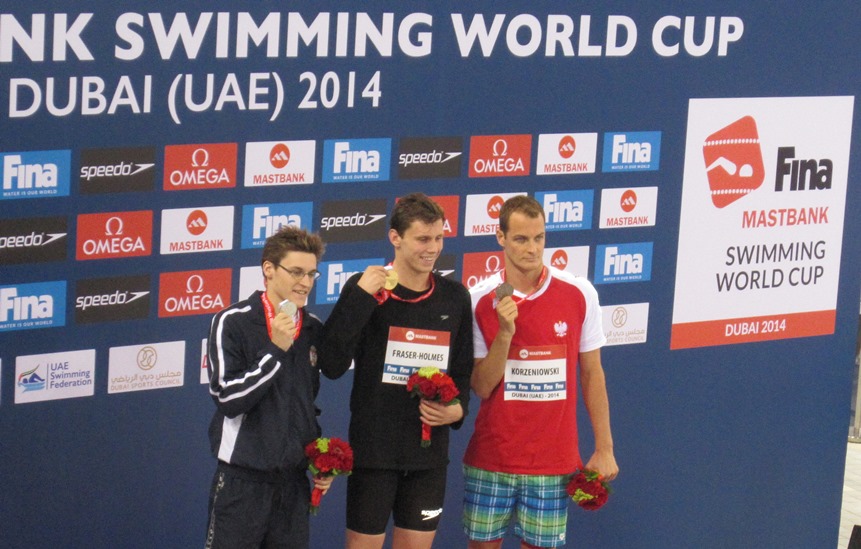 2nd September 2014
It was another silver and breaking the state record for the best Serbian swimmer Velimir Stjepanovic at FINA World Cup in Dubai on the second day of competition. Second silver was set in 200 meters freestyle. Stjepanovic was in the lead in almost whole race, but his main rival Thomas Fraser-Holmes edged past him on the final lap.
"I always knew Fraser-Holmes would have a much faster last 50 than I did, so I just tried to shake it out hard," Stjepanovic said.
However, Dubai-based Stjepanovic is satisfied with two silver medals and is looking forward to the upcoming championships.
"Didn't work out for me, it was close. It would probably have been an even closer race if we were next to each other, but when we are on the opposite sides of the pool, it's hard to see, especially with my eye-sight. There's still time enough. The world championship is coming upin December, so that's the main one. As long as I am ready for that, it's going to be good."
Serbia had four swimmers this year at FINA World Cup in Dubai and beside Stjepanovic, Stefan Sorak, Aron Sinkovic and Boris Stojanovic also took their chances to win medals. Serbian swimmers are now set for the championships in December, while approaching the Olympics in Rio 2016.