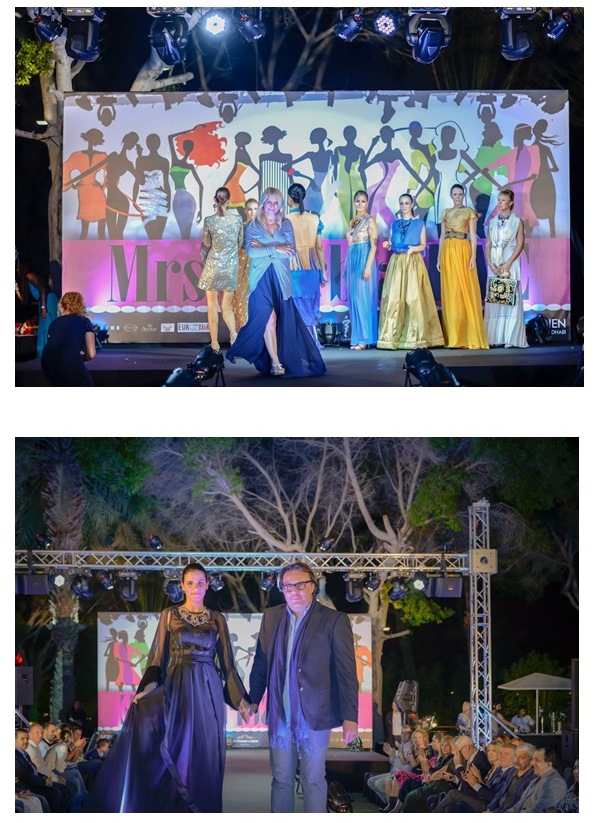 8th December 2014
Serbia's top fashion designers Verica Rakocevic and Igor Todorovic took off to Abu Dhabi to present their latest collections at the garden of Le Meridien Hotel. This was their debut in the UAE, whereas they chose elegant, luxurious dresses, vibrant in colors and textiles. Only, this time the runway was not reserved for models, but for Serbian married ladies, who live and work in the UAE. The event was organised by the former Miss Serbia Ana Sargic.
Verica Rakocevic has been a high-fashion designer for over 30 years, showcasing her collections around the world, including Milan, Los Angeles, Moscow, Vienna and Rome. Igor Todorovic is an award-winning fashion journalist and designer and fashion designer for Cosmopolitan Serbia.
Diplomats and esteemed guests, representatives of the UAE business core attended this glamorous event, as well as members of Serbian diaspora, large in numbers in the UAE. Alongside the fashion show, a pageant also elected "Mrs Serbia UAE". Among eight charming ladies from Serbia, Jelena Djiordjevic took the title.